Nearly 800 children drown every year in the U.S., with two-thirds of drownings happening between May and August, according to Safe Kids Worldwide. Many drowning deaths occur in lakes, rivers, oceans, ponds, and other open water.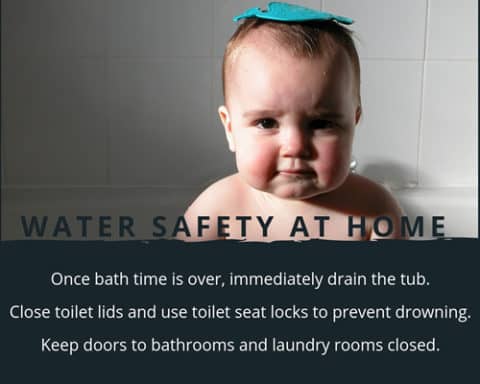 STATISTICS ABOUT DROWNING
Drowning is the leading cause of preventable death for children ages 1-4.
In California, drowning is the leading cause of death for children under 14.
Children less than a year old are more likely to drown at home in a bathroom or bucket.
Children 1-4 years old are more likely to drown in a pool.
Children 5 years of age and older are more likely to drown in open water such as the ocean, lake, pond, or rivers.
SAFETY MEASURES YOU CAN TAKE:
Ensure every member of your family learns to swim – at least achieve skills of water competency: able to enter the water, get a breath, stay afloat, change position, swim a distance then get out of the water safely.
Employ layers of protection including barriers to prevent access to water, life jackets, and close supervision of children to prevent drowning.
Know what to do in a water emergency – including how to help someone in trouble in the water safely, call for emergency help, and CPR.
May is National Water Safety month! In this video, Firefighter Robby teams with Station 53 and EMS Medical Director Dr. Dan Shepherd to talk about how you can make sure everyone stays safe while in the water!
More Firefighter Robby videos are available here.